Copywriter
August 2021 - November 2022
Responsible for creating and keeping Superb's TOV throughout all copy.
Tasks include all website copy, long-form articles, onboarding emails, paid social copy, Google ads, newsletters, landing pages, customer stories, webpages, chat bots (Drift and Intercom) and all of the other bits and pieces where words are important.
Find website copy + other examples below.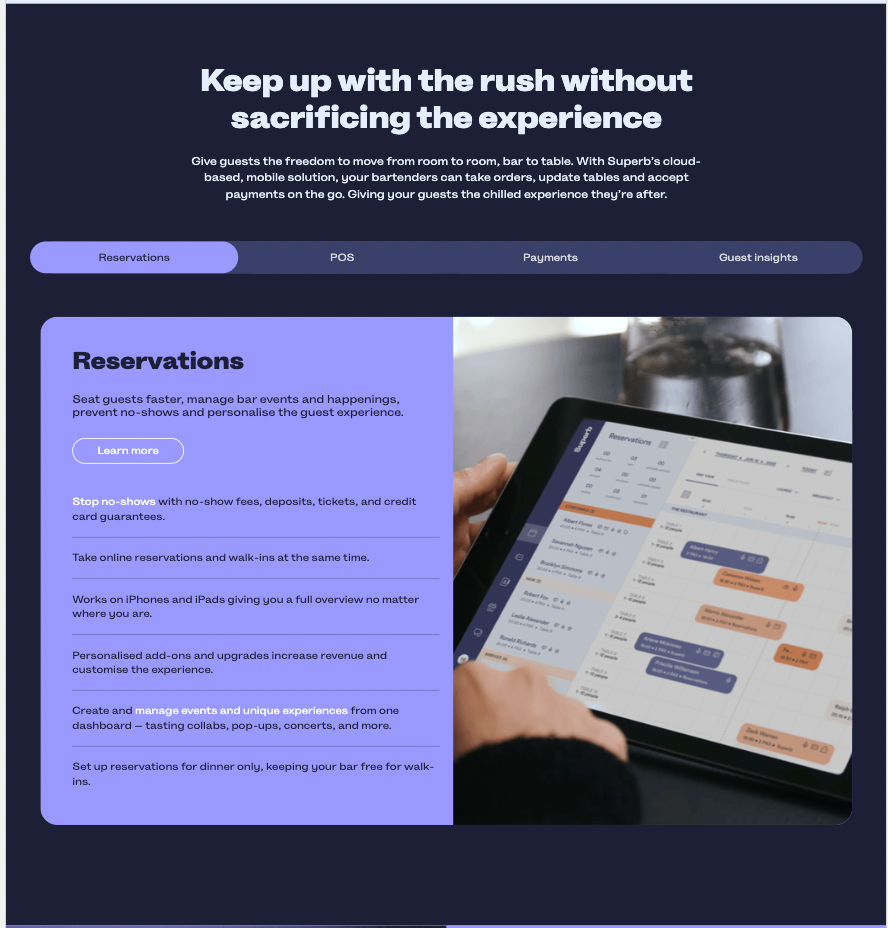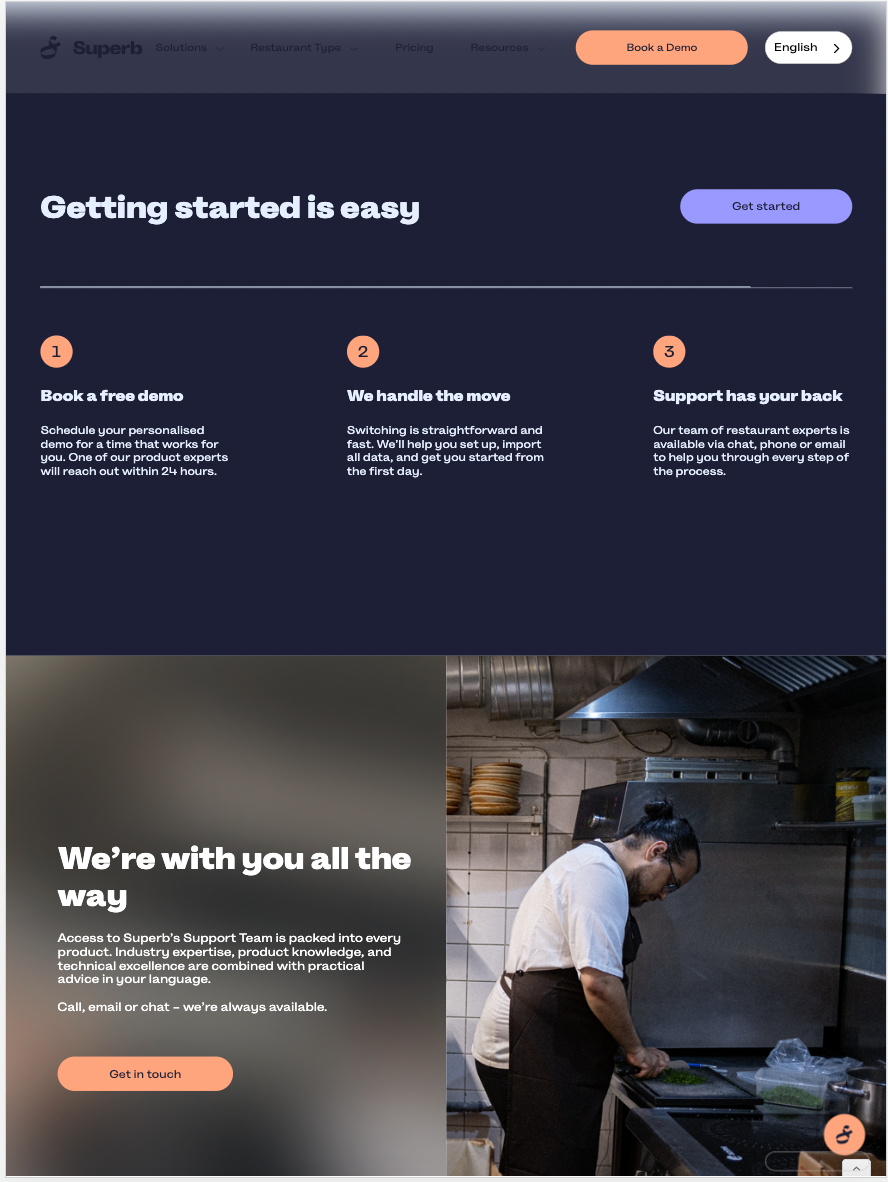 Advertorial in The Caterer's Technology Prospectus for 2022
Blog posts are written to improve organic traffic. Many are top-ranking in the US and UK. Read the latest blog posts here:
For more examples of multi-channel campaigns, drop me a line — allenwildes@gmail.com